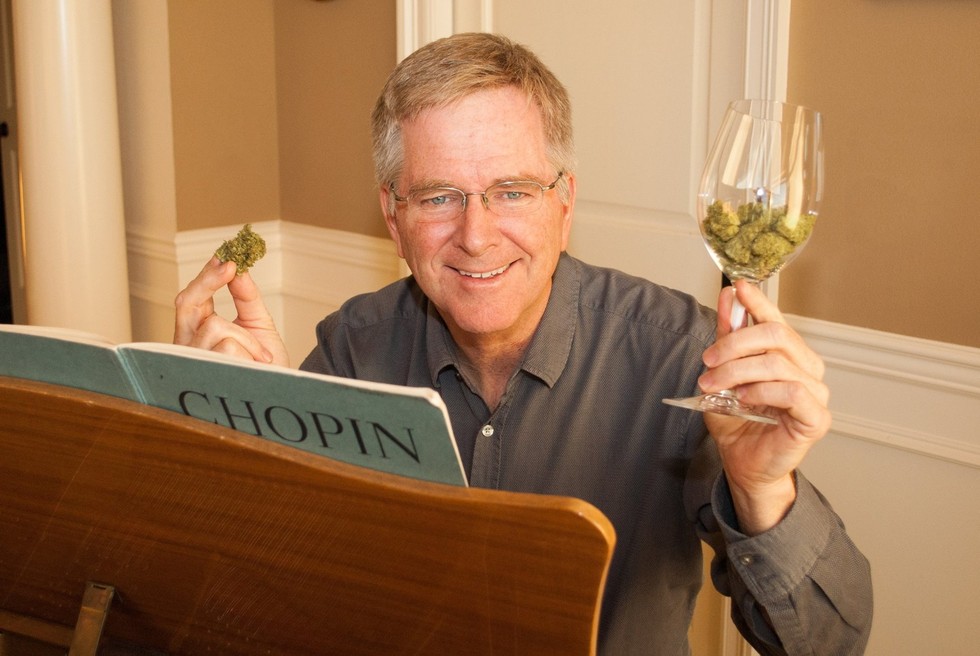 Here is one more reason why Democrats need to control the federal bench.
By a 6-2 vote the Supreme Court of the United States has decided not to hear a case brought by Republican attorneys general in Oklahoma and Nebraska about
Colorado's sovereignty
to legalize cannabis.
Legal gurus closely following state-level marijuana reforms have been also closely following the lawsuit brought directly to the Supreme Court way back in December 2014 by Nebraska and Oklahoma complaining about how Colorado reformed its state marijuana laws. Today, via this order list, the Supreme Court finally officially denied the "motion for leave to file a bill of complaint" by Nebraska and Oklahoma against Colorado. This is huge news for state marijuana reform efforts, but not really all that surprising.
Read it here.
Resolution in this case opens the door for American Indian nations trapped in red states like South Dakota to resume grow/ops.
Travel with Rick Steves
airs on Bill Janklow's idea of public radio on Sunday mornings. He lives in Edmonds, Washington.
After four years of legalization, I look out my window here and marijuana's legal and it looks just like it did before it was legal. It just means we arrest 8,000 people fewer a year, it means money is being taken away from organized crime and our government is enjoying tens of millions of dollars of tax revenue that they wouldn't have had otherwise. And mature adults have the civil liberty of going home and smoking a little pot if they want to. I mean, I've got my bong right out on my shelf at home, and it's just great to have it there right next to the wine glasses. [PBS Host Rick Steves Discusses His First Trip, Breaking Marijuana Stereotypes And Being An Advocate]
Cannabis is a safe, effective palliative
.
— Ricardo Baca (@bruvs) March 20, 2016