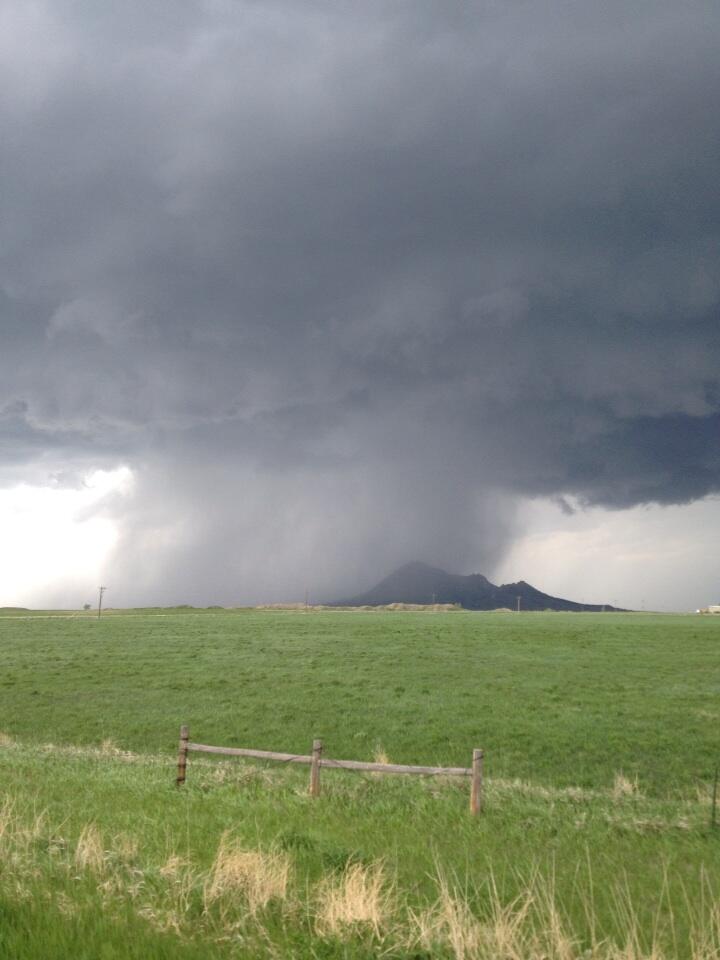 Update, 17 February, 1512 MST:
The Meade County Commission has scheduled public forums to answer questions about the proposed TIF district to pay for construction of Fort Meade Way, a bypass road connecting Interstate 90 to highways 34 and 79. [Rapid City Journal]
....................
Update, 13 February, 0540 MST: Buffalo Chip taking
their incorporation case
to the people.
....................
Update, 12 February, 1120 MST: City of Sturgis® likely putting
the kibosh
on The Chip being a town.
....................
Rod
Woodruff could soon be owner
of a town. Yep, the Buffalo Chip is taking it to the Meade County Commission and could be a municipality in time for the 75th Sturgis Rally.
Taxation is the latest Meade County stunt to compel tribes to relinquish
lucrative Rally properties
.
The Rosebud Sioux Tribe owns and operates the Bear Butte Lodge and about 120 surrounding acres acquired in several different transactions over the past decade. Corey Hairy Shirt, Lodge operator and property caretaker for four years explained that the Rosebud property is used primarily to support tribal member spiritual activities. Northern Cheyenne also own Bear Butte properties. The first, a home-site was acquired under the Eugene Little Coyote administration in 2005. Tribal member Eugene Limpy is custodian, assisting tribal members who go there for spiritual reasons. The Tribe acquired the "Free Spirit" campground in 2013, a forty acre parcel. Until tribal Bear Butte properties are put into federal trust, both Tribes must continue to pay taxes. "We've had previous experience with the fee-to-trust process" said William Walksalong, Northern Cheyenne tribal administrator. "And will do whatever it might take to get the tribal Bear Butte properties placed into trust so that this sacred area will be protected for generations to come." [Clara Caufield, Native Sun News, Tribes battle to protect sacred Bear Butte land]
Here is an excerpt from Talli Nauman's piece covering a previous Meade County proceeding:
At a June 8 hearing on the matter, commissioners stopped short of approving a lawsuit. Instead, they voted unanimously to send a letter to state regulators, disputing the decision to hold oil drilling to five wells, instead of 24 initially permitted near the prayer site sacred to dozens of Native American tribes. The South Dakota Board of Minerals and Environment decided on May 18 to reduce Nakota Energy LLC's 2010 permit for oil drilling in the sacred butte area from 24 to five initial wells, after three public comment periods revealed substantial opposition on religious grounds. "People are tired of coming in here. A lot of people don't want to talk anymore," United Urban Warrior Society organizer James Swan testified to county commissioners at their most recent meeting. "They just want to take over the mountain." Mato Paha, as the mountain is called in Lakota, was noted and reserved as a traditional council site in the 1851 and 1868 Ft. Laramie treaties with the U.S. government. [Nauman, Native Sun News posted at indianz]
After
numerous racially-charged episodes
at the
Rushmore Plaza Civic Center in Rapid City
the President of the Oglala Lakota Nation is under intense pressure to urge organizers of the Lakota Nation Invitational to
move the event
.
Dr. Tom Jackson, Jr. is President
of Black Hills State University: urge him to offer to host the Lakota Nation Invitational. He is on twitter @tomjackjr
Lakota Nation Invitational debates location after racial incident http://t.co/vkqQpyUDWz pic.twitter.com/3n8X91LYxV
— indianz.com (@indianz) February 11, 2015